Have you or someone you know been told that exercise is bad for osteoarthritis? Have you had to give up your hobbies because of joint pain? Then this is an important article that could make the world of difference to you!
An estimated 2.2 million Australians suffer from osteoarthritis and an estimated 30% of people aged above 50 experience hip or knee pain (1).
Shunning exercise because of osteoarthritis has significant negative mental and physical impact. Avoiding exercise can actually lead to more joint problems.
​
This doesn't even include the other chronic illnesses related to not exercising, which include type 2 diabetes, cardiovascular disease, and dementia.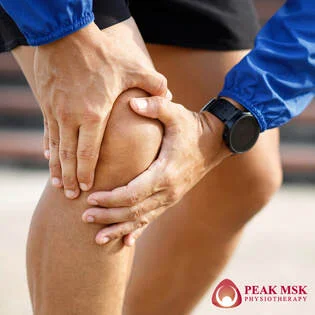 Did you know all of these illnesses are associated with chronic low-grade inflammation? This is reduced by exercise, and with that the risk!
Thankfully, science knows the benefits of exercise and movement in people with hip and knee osteoarthritis are substantial and supported by high-quality evidence. Exercise has been shown to not only reduce pain and disability of osteoarthritis but are also effective in preventing at least 35 chronic conditions and acting positively on at least 26 chronic conditions, with one of the potential working mechanisms being exercise-induced anti-inflammatory effects. It's worth noting too, that this is not only unique to osteoarthritis and exercise has been successfully used in younger and middle-aged patients with knee injuries.
Remember, Osteoarthritis is a condition that effects the whole joint (joint lining, bone and soft tissues) and it occurs when the cartilage that cushions the ends of bones in your joints undergoes normal age-related changes. Normally, damaged cartilage is constantly being repaired as old cartilage is degraded. When the balance between degradation and repair is thrown off, cartilage thinning occurs. As a result of cartilage thinning, the joint has more friction causing a joint to become inflamed.
So how does movement help? What we know about joints is that they have no nerves or blood supply and that they are nourished from synovial fluid via dynamic load e.g. Walking/physical activity. On top of this, the muscles surrounding the joint get stronger with exercise and provide dynamic stability to the joint which can help offload some of the pressure going through the joint itself. Extensive research into the topic has proven that movement not only improves symptoms and physical function, but also reduces intake of painkillers and sick leave (2).
​
Below are some of the biggest myths we see coming through the door of our clinic and the scientifically based answers we give.

BY Ok, so what exercise should I do? Scientific research into the topic has found that on top of strengthening and cardiovascular exercise a type of training method called neuromuscular exercise has been shown to be effective. The neuromuscular training method, based on biomechanical and neuromuscular principles, aims to improve sensorimotor (body awareness) control, and achieve compensatory functional stability which counter any sense of being unstable on your limb. A more detailed explanation is that sensorimotor control is the ability to produce controlled movement through coordinated muscle activity, and functional stability is the ability of the joint to remain stable during physical activity (3).
Luca and Jayce are both GLA:D® accredited and experienced in running the Danish designed GLA:D ® neuromuscular exercise programme that combines strength, cardiovascular fitness and neuromuscular control.
To find out more about our GLA:D® programme call the clinic on 9533 5305 or visit our dedicated information page by clicking the button below.
Check Out The GLAD Program
References
1. AIHW. (2021). Retrieved from https://www.aihw.gov.au/reports/chronic-musculoskeletal-conditions/osteoarthritis/contents/what-is-osteoarthritis
2. BMC Musculoskelet. Disord. (2017), 18(1).
3. BMC Musculoskelet. Disord. (2010), 11(1).
4. J. Orthop. Sports Phys. Ther. (2018), 48(6).