Neck pain
from the musculoskeletal system (that's our joints and muscles) is common affecting 70% of us in our lifetime and 50% of us in any one year. It is likely to reoccur. In summary neck pain is one of the leading causes of disability.
(1)
 When this is examined more closely, we find pain changes the way the neck will coordinate head-support and movement in different ways.
First there is reduced endurance of the supportive neck muscles. They don't activate and contract smoothly, they fatigue quickly leaving the neck joints (both facet and intervertebral disc joints) assuming more of the work load. As well as control loss, there is strength loss. Second, the joints stiffen become less flexible and are easily irritated. Thirdly head movement accuracy is affected, meaning when tested, a neck pain sufferer cannot look away and return to the same position.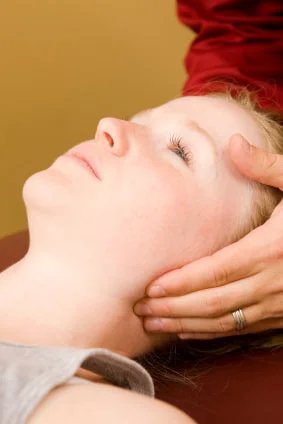 Exercise is recognised in research trials and clinical guidelines as beneficial,
(2)
 but it is not a one size fits all approach. That's because there are many kinds of musculoskeletal neck pain. For example neck pain from
whiplash
is different to that of a headache or migraine sufferer, and again different from the pain of age related changes. Combination pains do occur and on occasion the involvement of the nerve system can make neck pain more complex.
This highlights that neck pains can have different mechanisms of ignition and different mechanisms of being sustained.
Complexity doesn't mean complicated
Physiotherapists deploy sophisticated examination tools to detect the mechanisms underlying the pain (or pains). Relying on a search for a crooked part in the neck alone can lead to the wrong decisions on diagnosis and treatment. With examination of the mechanisms of neck pain and an account for bodily structure is complete, we can then make a treatment plan to address these factors and the different kinds of neck pain present. ​
Treatment can include specific exercise, joint movements (manipulation) and lifestyle/ergonomic advice. There is growing evidence to support such an approach.(3)
1.       Global, regional, and national incidence, prevalence, and years lived with disability for 328 diseases and injuries for 195 countries, 1990–2016: a systematic analysis for the Global Burden of Disease Study 2016. (2017). The Lancet, 390(10100). doi: 10.1016/s0140-6736(02)65865-9
2.    Fredin, K., & Lorås, H. (2017). Manual therapy, exercise therapy or combined treatment in the management of adult neck pain – A systematic review and meta-analysis. Musculoskeletal Science And Practice, 31, 62-71. doi: 10.1016/j.msksp.2017.07.005
3.  Falla, D., & Hodges, P. (2017). Individualized Exercise Interventions for Spinal Pain. Exercise And Sport Sciences Reviews, 45(2), 105-115. doi: 10.1249/jes.0000000000000103