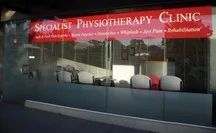 Physiotherapy appointments are an integral part of the recovery and rehabilitation phase. This is where the vital "legwork" is done to set you on the course back to complete health. Perhaps your progress is ahead of schedule. However, it remains necessary to follow through with these critical meetings. What matters most after getting injured is the quality and completeness of your recovery. Yet, people are often tempted to bypass professional guidance and advice at the first positive sign of healing.
Three good reasons to stay the course of your physiotherapy appointments:
Each appointment has a vital purpose.
You must be fully involved in your recovery, so following the advice of a trained professional is plain common sense. Appointments are the time to learn injury specifics, explore new terminology and recovery tactics and ask pertinent follow-up questions. We follow expert advice for our automobile, our house and our personal finances, so why not for our physical health? Every situation is unique and the nature of your injury will determine appointment frequency and the content of each meeting. Your physiotherapist will discuss the injury and outline a roadmap to recovery during your first appointment. However, the real work goes beyond one meeting of good intentions.
Respecting your appointments means fewer appointments down the road.
Reputable physiotherapy practices are keen to keep the number of treatments and personal sessions for you to a minimum. They want to provide maximum value for your hard-earned money and optimise resources. It is in your best interest to self-manage your condition as soon as possible. Respecting your physiotherapist's ongoing assessment and treatment schedule and following through on exercise recommendations will minimise setbacks and ensure maximum recovery.
Personal one-on-ones add to recovery motivation and encourage positive lifestyle change.
Physiotherapy clinics are more than just places to recover from injury. They serve as important support healthcare "hubs" that motivate you to become better, stronger and more agile than before. Many people, perhaps a few in your immediate circle, not only recover from traumatic injuries, but feed off their physiotherapy experience to make significant lifestyle changes. There is no substitute for a strong personal relationship with a caring physiotherapist, someone who will coach and guide you towards better health. Before, during and especially after your immediate recovery.
​
Remember to contact your Specialist Musculoskeletal Physiotherapist in Cheltenham, Bayside on (03) 9533 5305 to discuss any concerns you may have or to make an appointment.