It has been an interesting couple of months, with a lot of trying times. This has meant for us, a time to try more. So that is just what we have been working on. TELEHEALTH.
It isn't for everyone who needs physiotherapy and we will more than readily tell people when they need to have face to face contact with one of our physiotherapists.
We expected that people would be current on our lists and opt totally for online services - Check
We expected that perhaps we would see people come in face to face and then go online and vice versa- Check
The results have been beyond expectation with people really getting a lot out of their Telehealth consultations
BUT
We were pretty amazed when we started to have new people come to us online from regional Victoria and other remote locations in Australia !!!! -CHECK
CASE STUDY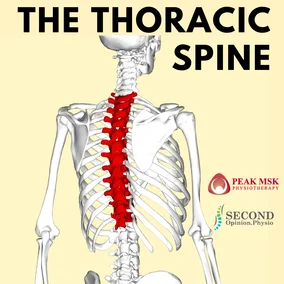 have provided Telehealth Physiotherapy to a twenty year old man, isolating with his grand-parents on a farm in southern NSW. Coming in for treatment was not an option and he had several months of mid back pain radiating to the right rib cage.
It hurt to twist and bend, which is not so useful on a farm and it was uncomfortable to sleep. Anti-inflammatories offered little comfort. Happily, scans showed nothing abnormal and nothing to worry about. His mid back and ribs had jammed, but this created awful aching through the flank, the back and into the lower abdomen.
How can a physiotherapist help form a laptop in Melbourne?
The plan is like any assessment. We talk and get the clinical impressions of the problem. After being a physiotherapist for thirty years and having Specialist Musculoskeletal Physiotherapy training, I can recognise presentations quickly and have way to test my hypothesis. That is what we did together.
I got him to perform the movements I normally assess, look at the tasks and positions that caused the grief. In place of my hands, I then used a belt he had to isolate the movement to specific parts of the back and ribs to find where it was eased by blocking movement elsewhere.
The next step was to use the belt as self treatment, to mobilise the joints in the right direction and teach exercises just as I would in the clinic. We improved using chairs, blankets and pillows as props to gradually increase range.
After 5 visits, the pain had markedly improved and still improving with the exercise routine. Both he and I found this really encouraging, that Telehealth isn't just a novelty. And it reinforced just how much we physiotherapists can help people by teaching how to do their specific exercise programme properly.
So, it is a trying time, but we will keep trying to help people every way we can.
It has been a tough couple of months and we wish everyone, health during this time.
We have more info on Telehealth here:
Your movement partner
Jayce