Are you searching for answers on the internet about your back pain? We all want to see if we can get better with minimal fuss and get on with our lives. The internet and social media is alive with lots of opinions which are often untrained and uninformed (1). If you like to consume your info quickly then sorry this can be a waste of your time leaving you with the wrong point of view.
So we are going to put the record straight and translate the science of back pain into some fast facts based on research, our opinion and that of other experts (2). If you are super short of time you can listen to our live cast on Facebook (5 minutes).

This blog post is to provide education and advice. It does not substitute for
physiotherapy
or medical care and no medico-legal responsibility is assumed. If you have any doubt in your situation, see your Doctor or
Physiotherapist
.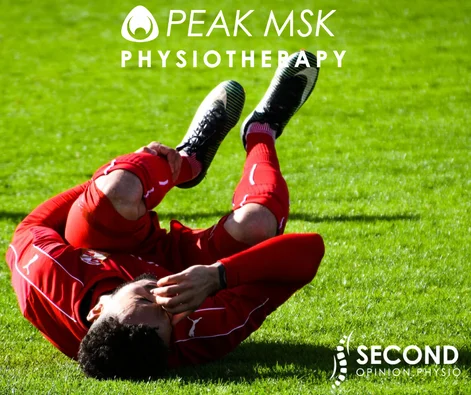 1. Do I stay active?
Yes it is important to do so, it nourishes recovering joints discs and ligaments. Pace yourself as you get back to your usual activities.
Maintain a healthy lifestyle. Keep the rest of your life in balance as best you can. Get regular sleep. Sleep is restorative and lack of sleep is associated with loss of restoration, development and recovery. Lack of sleep can make the impact of pain worse.
2. Well I am doing that, what else is there to know?
The amount of back pain often doesn't relate to the amount of damage in your back. In fact, there may be none.
For most of us it is a part of the experience of being alive. It is normal. And it is normal to worry about it. Get help, advice and support if you need it.
You can be helped to control pain without resorting to x-rays or scans
Mostly back pain will settle over a short period of time. This varies between people.
Most cases are not linked to serious health issues but see a physiotherapist or doctor if you wish to be screened to give you reassurance or next steps to follow.
If it doesn't, or it is worrisome or curtailing life, see a physiotherapist or doctor now.
3. What if I have severe back pain and I have difficulty managing it, or it is getting worse?
Certainly, go and see your doctor or physiotherapist to get help to control and limit the pain and get a plan to relieve the pain.
Physiotherapy is beneficial to relive pain, screen for other problems, enhance your ability to move during recovery.
​4. Is recurrent?
More research is needed, but it appears that regular exposure to awkward postures, and sitting for more than five hours a day, increased the risk of future recurrences. You will need to find work arounds to help break this up, and physiotherapy can help you develop self-management strategies.
5. Must I go to the emergency department of a hospital?
If you have back pain with either of the following, go to an emergency department NOW:
"Things down below don't work" bladder or bowel disturbance, loss of anal or genital sensation
"Staggered heavy walking or difficulty going up stairs" significant leg muscle weakness
6. Should I see a doctor for my back pain? ​
Yes, if you have back pain with:
pain spread down both legs
A fever
Recent surgery
Recent major injury
Unexpalained weightloss
A history of cancer
Refferences:
1. Costa, N.C., et al. (2019) : journal of the Health Information Management Association of Australia
2. French,S.D., et al (2019): Pain