What are the General Guidelines in Australia Following an ACL Tear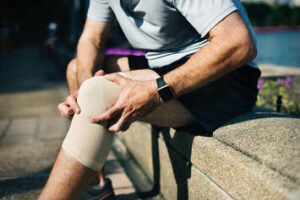 ---
Why are ACL Reconstruction Rates so High in Australia
It was initially believed that having an ACL reconstruction prevents further damage at the knee, diminishes the risk of getting osteoarthritis in the long term and increases the return to sport rate. However, recent studies have shown that there are no benefits to having an ACL surgically reconstructed compared to a high quality structured rehabilitation program alone in terms of pain, mental health, return to sport rates, osteoarthritis and damage to other structures at the knee.(2-8)
---
Can You Function Without an ACL?
Research(9) has shown that if a torn ACL is not surgically repaired, it may actually heal by itself. Even complete full thickness tears can reattach(10), which was previously thought to be impossible due to a poor blood supply to the ACL.Also, If the ACL doesn't quite reattach it can become a redundant ligament by undergoing an intense rehabilitation program comprised of strengthening, balance and proprioception training to strengthen the surrounding muscles and ligaments.
---
Are There Any Risks Involved with an ACL Reconstruction
| | |
| --- | --- |
| There are risks involved with an ACL reconstruction as there is with any surgery including an increased risk of developing blood clots and infection. Additionally, the ACL graft is harvested from either the hamstring or patella tendon so there is risk of having permanent damage, pain and dysfunction at those sites following an ACL reconstruction(11). | |
---
So, should I Have an ACL Reconstruction?
Anyone with an ACL injury should follow world's best practice and that is to undergo an intense, graded individualised exercise program supervised by your physiotherapist for three months and then re-evaluate having an ACL reconstruction based on signs and symptoms.If by the end of the three months your knee continues to feel unstable and it's affecting daily activities, or you've tried to get back into sport and the knee doesn't feel stable then make the decision to have an ACL reconstruction.There is no harm in giving conservative management a go first and then having an ACL reconstruction later down the track. Research(12). shows that you will get the best outcome if you take this approach as getting the knee as strong as possible before surgery improves the recovery process after surgery so it makes sense to hold off on surgery and trial non-surgical management before going under the knife.
---
---
References
1. Zbrojkiewicz D, V.C., Grayson JE, Increasing rates of anterior cruciate ligament reconstruction in young Australians, 2000–2015. Med J Aust, 2018. 208(8): p. 354-358.
2. Smith, T.O., Postle, K., Penny, F., McNamara, I., & Mann, C, Is reconstruction the best management strategy for anterior cruciate ligament rupture? A systematic review and meta-analysis comparing anterior cruciate ligament reconstruction versus non-operative treatment. The Knee, 2014. 21((2)): p. 462-70.
3. Delincé, P. and D. Ghafil, Anterior cruciate ligament tears: conservative or surgical treatment? Knee Surgery, Sports Traumatology, Arthroscopy, 2013. 21(7): p. 1706-1707.
4. Grindem, H., et al., A pair-matched comparison of return to pivoting sports at 1 year in ACL-injured patients after a nonoperative versus operative treatment course. The American journal of sports medicine, 2012. 40(11): p. 2509-2516.
5. Nordenvall, R., et al., Cruciate Ligament Reconstruction and Risk of Knee Osteoarthritis: The Association between Cruciate Ligament Injury and Post-Traumatic Osteoarthritis. A Population Based Nationwide Study in Sweden, 1987–2009. PLOS ONE, 2014. 9(8): p. e104681.
6. Sanders, T.L., et al., Is Anterior Cruciate Ligament Reconstruction Effective in Preventing Secondary Meniscal Tears and Osteoarthritis? The American Journal of Sports Medicine, 2016. 44(7): p. 1699-1707.
7. Gupta, R., et al., Delay in surgery predisposes to meniscal and chondral injuries in anterior cruciate ligament deficient knees. Indian Journal of Orthopaedics, 2016. 50(5): p. 492-498.
8. Filbay, S.R., Early ACL reconstruction is required to prevent additional knee injury: a misconception not supported by high-quality evidence. British Journal of Sports Medicine, 2018.
9. Costa-Paz, M., et al., Spontaneous Healing in Complete ACL Ruptures: A Clinical and MRI Study. Clinical Orthopaedics and Related Research, 2012. 470(4): p. 979-985.
10. Fujimoto, E., et al., Spontaneous healing of acute anterior cruciate ligament (ACL) injuries – conservative treatment using an extension block soft brace without anterior stabilization. Archives of Orthopaedic and Trauma Surgery, 2002. 122(4): p. 212-216.
11. Konrath, J., Vertullo, C., Kennedy, B. A., Bush, H., Barrett, R., & Lloyd, D. , MorphologicCharacteristics and Strength of the Hamstring Muscles Remain Altered at 2 Years After Use of a Hamstring Tendon Graft in Anterior Cruciate Ligament Reconstruction. . American Journal of Sports Medicine, 2016. 44(10): p. 2589–2598.
12. Eitzen, I., et al., A Progressive 5-Week Exercise Therapy Program Leads to Significant Improvement in Knee Function Early After Anterior Cruciate Ligament Injury. The Journal of orthopaedic and sports physical therapy, 2010. 40(11): p. 705-721.